We have 2 Registered Massage Therapists on staff.
Amber McChesney RMT
Ali McKee RMT
Day and evening appointments available Monday through Saturday.
Our experienced licensed Registered Massage Therapists specialize in many areas such as:
Deep Tissue
Trigger Points
Therapeutic Relaxation
Swedish/Relaxation Massage
T.M.J Release
Myofascial Release
Massage therapy gives the body a chance to release stress, pain, emotional fatigue and allows you to progress to higher levels of physical and emotional well-being.
Adult
30 min. – $55.00
45 min. – $70.00
60 min. – $85.00
90 min. – $125.00
Senior/Student
30 min. – $50.00
45 min. – $65.00
60 min. – $80.00
90 min. – $120.00
Ali McKee, R.M.T.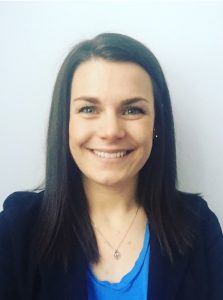 Ali is a recent graduate of the fast track Massage Therapy program at Georgian College where she was on the Dean's List for 6 consecutive semesters. During her time at Georgian, Ali obtained over 350 hours of hands-on experience in a variety of settings, including pre-natal care, geriatrics, palliative care, sport massage, and fibromyalgia clinics.
Prior to her enrollment at Georgian College, Ali obtained a Bachelor of Arts from Wilfrid Laurier University, where she was a member of the women's Varsity Soccer team. Her interests in sport and rehabilitation led her to work as a Physiotherapist Assistant in an orthopedic private practice setting for nearly 4 years. This work experience was ultimately what guided her toward the Massage Therapy field, and she believes that Massage Therapy can benefit everyone.
Ali is a strong believer in preventative care, and wants to help as many people as she can live a pain-free active lifestyle. She is looking forward to meeting you!