Dr. Michael Staffen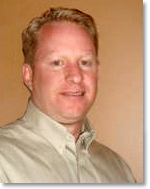 Dr. Michael Staffen was born and grew up in New Sudbury. He was first introduced to a natural approach to health care through chiropractic at a young age, while playing football.  After a few years of treatment, Dr Mike knew he wanted to become a chiropractor.  He went onto the University of Ottawa and then to complete his Doctor of Chiropractic in 1993 from the Canadian Memorial Chiropractic College.   Dr Mike joined Dr. Michlowski with his practice in Sudbury, as well as initially beginning with a new practice in Azilda.
Dr. Mike has always felt it essential to give back to the community. He is one of the founding members of the Joe MacDonald Youth Football League and on the executive for over 25 years. He is President of the Sudbury and District Chiropractic Society and is often bringing educational speakers and seminars to Northern Ontario DCs to update and continue their education. Dr Mike also spent a number of years as a peer assessor for the College of Chiropractors of Ontario. He has been a member of the Sudbury Rotary Sunrisers for many years and has been active in helping to develop and maintain Rotary Park in Sudbury.
Although Dr Mike has had decades of clinical experience treating thousands of patients, he continues to take courses to ensure that his skills and education is second to none. He is proficient in many techniques from traditional hands on manual adjusting to lower force instrument adjusting. Techniques in assisting breach babies turn naturally, pediatric, high performance athletes and geriatrics.  Dr Mike enjoys seeing patients of all ages regain and optimize their health utilizing Chiropractic care.
Dr. Mike is married and has four children.  All are now adults and live a chiropractic lifestyle of prevention and know the importance of optimizing health for a lifetime.
Dr. Kassandre Goupil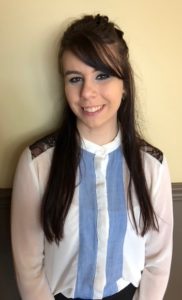 Dr. Kassandre Goupil was born in Sudbury and completed her Bachelor of Science Degree and Master of Science Degree at Laurentian University. Dr. Goupil was first introduced to chiropractic when she was 15 years old after years of suffering from neck and back pain as a child. Chiropractic care proved to be a successful way for her to naturally manage her pain and she soon discovered countless other personal health benefits of following a chiropractic treatment protocol, namely, improved mood, decreased stress, and improved sleep. Her improved health and wellness motivated her to pursue a career in chiropractic.   
Dr. Goupil received her Doctor of Chiropractic Degree in 2018 from the Canadian Memorial Chiropractic College and graduated Magna Cum Laude. Though a recent graduate, she has acquired invaluable clinical knowledge and skills via her schooling and internships and has a true passion for chiropractic! She is completely bilingual and is eager to help residents of the Sudbury area achieve optimal health and wellness.
Dr. Goupil is proficient in manual and instrument assisted adjustments of both the spine and extremities. She is skillful in various treatment techniques including Diversified, Activator Method and Thompson Technique which uses drop pieces for gentle adjustments without compromising effectiveness. In conjunction with chiropractic adjustments, she also encourages exercise therapy to improve strength, flexibility, and coordination and prides herself on providing patients with the highest quality of education regarding nutrition, diet, and supplements as she believes they are fundamental to overall health and wellness. She has special interests in injury prevention, pregnancy care and pediatrics, extremity care and overall spinal wellness.
Dr. Clark Michlowski – Retired.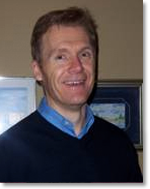 Congratulations to Dr. Clark on his retirement, and his 30 years of serving the Sudbury community. Everyone is excited to see and hear about your new adventures!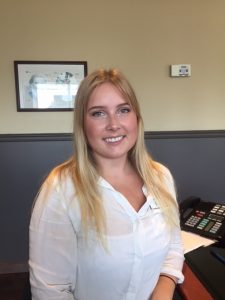 Emily
The first time I received chiropractic care was when I began coming to this office as a teenager.  The changes I saw in myself were wonderful and since then, I have been continuously learning about the benefits of chiropractic care and how people of all ages can truly benefit.  Being adjusted regularly has influenced me to be much more in tune with my mind and body and has improved my overall wellness; the same way I see it helping many others.  This is one of the reasons why I am proud to be a part of this team at the New Sudbury Chiropractic and Wellness Centre!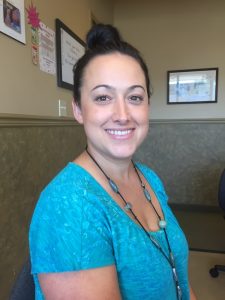 Marquise
I was first introduced to the wonderful world of chiropractic care the day I began working for this office. Learning and experiencing all the positive benefits that chiropractic care has to offer has made me wish I would have been informed sooner. I now am adjusted regularly and so are my two young children. We are all benefiting from this new way of life and all the great health benefits it has to offer. I am truly grateful to be part of this amazing health team!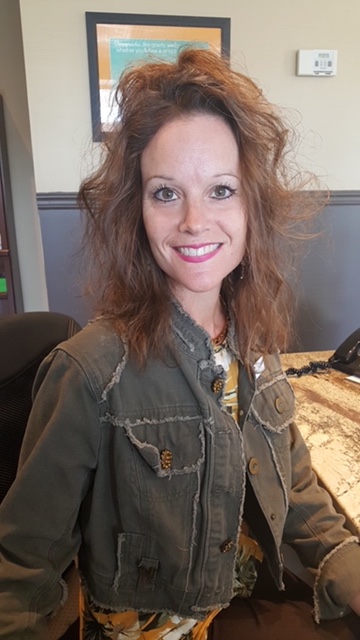 Angela
As an active individual, working in an environment that promotes health, wellness and wellbeing is a natural fit for me.  What I have experienced and witnessed from chiropractic care makes me proud to be part of this team.  It's wonderful to work with a group of individuals who's goal is to help patients feel better, function better, and to educate them.  Overall the everyday positivity we provide to the clients who come in to the New Sudbury Chiropractic and Wellness Centre is very motivating.